SAI provides focused services for institutions and organizations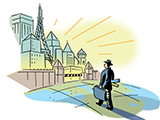 We work with government agencies and institutions that finance multiple SME programs that have developed from our initial activities in the private sector. They included institutions in Europe, Asia and North America. Our projects with institutional clients have included benchmarking against (and with) other export promotion agencies as well as implementing internationalization programs designed to further the economic growth of the country or region in question. In addition, we have worked extensively with FDI for various non-competing countries and regions.
Foreign Direct Investment & Trade promotion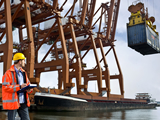 FDI promotion is, and can only be, a long-term process. We have collaborated with numerous destinations in the past in various countries in Europe, Asia and North America and know what it takes to provide the needed productive capital through partnering programs and direct investments. Our senior consultants would be more than happy to guide you in examining the options. Our policy is to work with non-competing agencies in a transparent and open manner.